Posted by Babble.com ( Sat, Oct 27, 2012)
Is it just me, or are the Halloween decorations extra crazy this year?
I don't know if more people are going all out for Halloween or if I'm just noticing it more, but it seems like some folks like to get their ghoul on even more than they enjoy decking the halls with boughs of holly. Here then are 10 of the coolest, cleverest, spooktacular Halloween yards around. If you haven't gone all out yet, maybe these will inspire a last-minute change of heart!
- By Monica Bielanko
They Have Landed
Photo by: Facebook
A friend of mine posted this photo on Facebook. I think this one is actually my favorite of the bunch.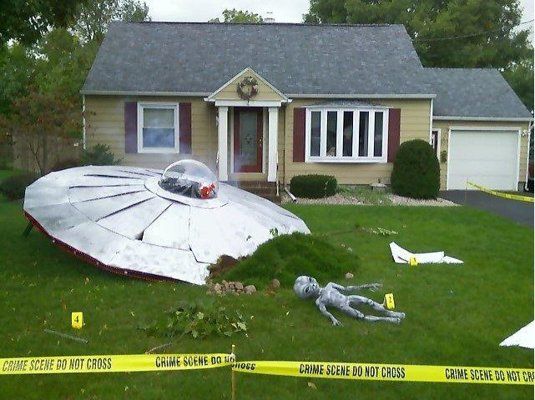 Ghoulish
Photo by: verticallaunch.com
Like a scene straight out of a Tim Burton flick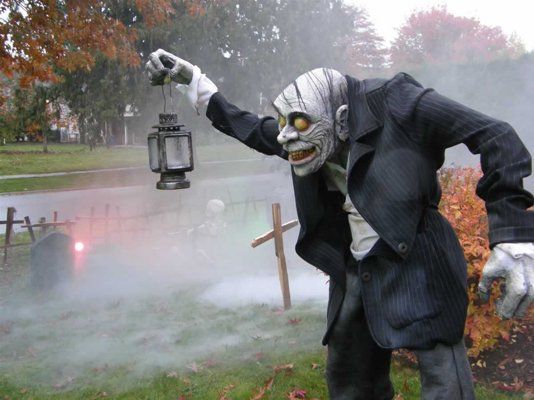 Halloween Land
Photo by: newstimes.com
There is so much going on here it's almost overkill. Get it? Overkill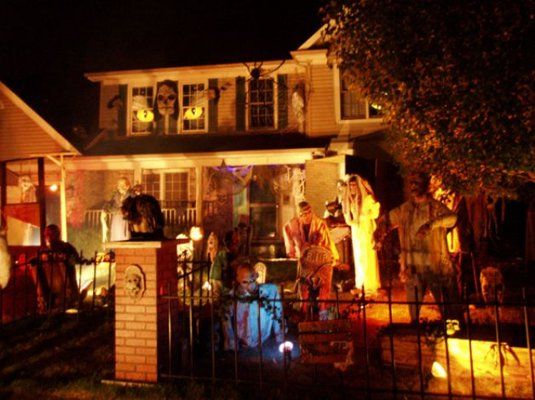 It's All About The Lighting
Photo by: builddirect.com
Halloween decor is all about strategically placed lights, as this yard demonstrates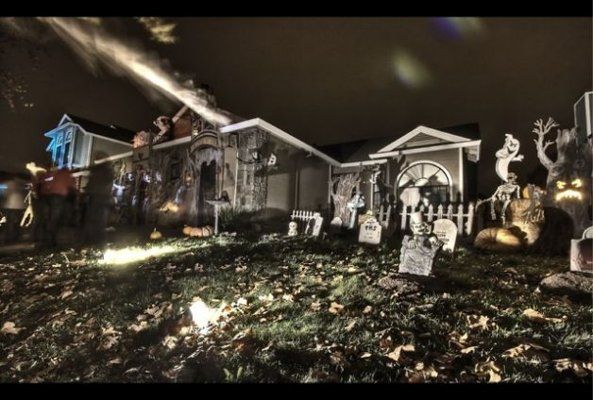 Lights All Year Round
Photo by: builddirect.com
I'm seeing more and more Christmas-like lights being used on Halloween and I totally dig it. Lights all year round, I say! Bring on the pink Valentine lights!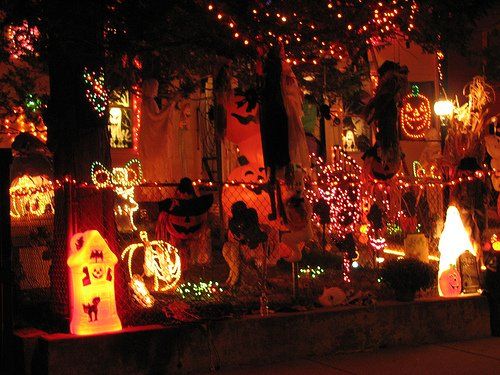 Clever
Photo by: thechive.com
The perfect yard if you've got a family. Grounded, indeed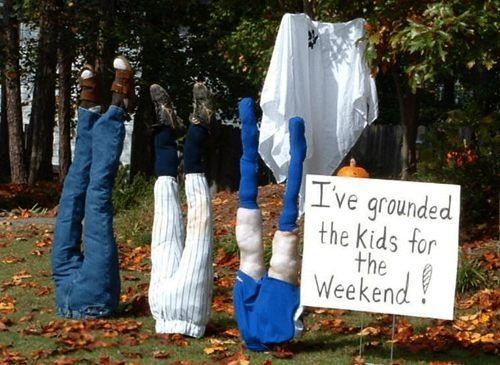 Ghostly Dinner Party
Photo by: thechive.com
The all white affect is super creepy. Like a Diddy party but instead of in the Hamptons it's in Hell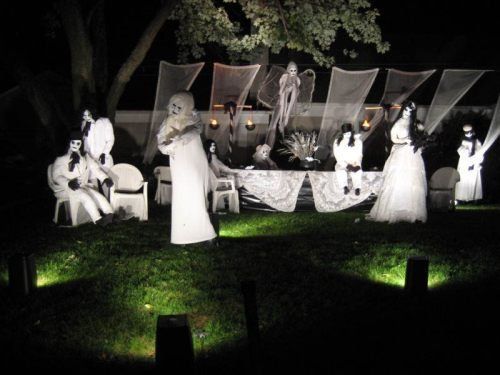 Can't Go Wrong With a Fog Machine
Photo by: halloweenforum
This is something you can do on the fly at home. Stuff some of dad's close and hang them from a tree. Or just prop him in a chair next to the front door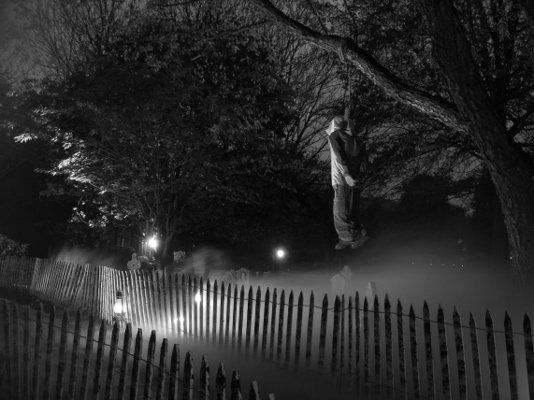 Intense
Photo by: Flickr.com
These guys should get, like, the blue ribbon of Halloween House awards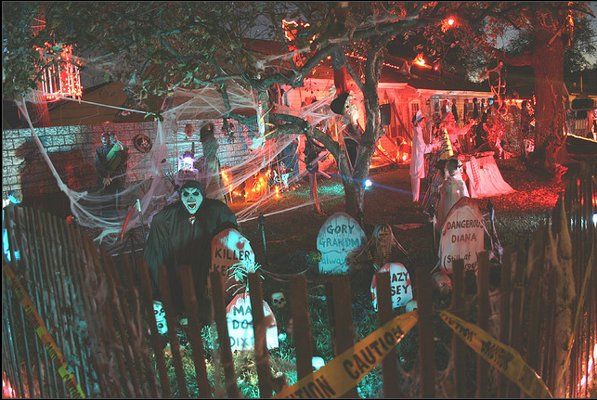 Kids and Babies are Always Creepy
Photo by: Flickr.com
Baby carriage! Yes. This is good. Like I said, kids and babies are always creepy